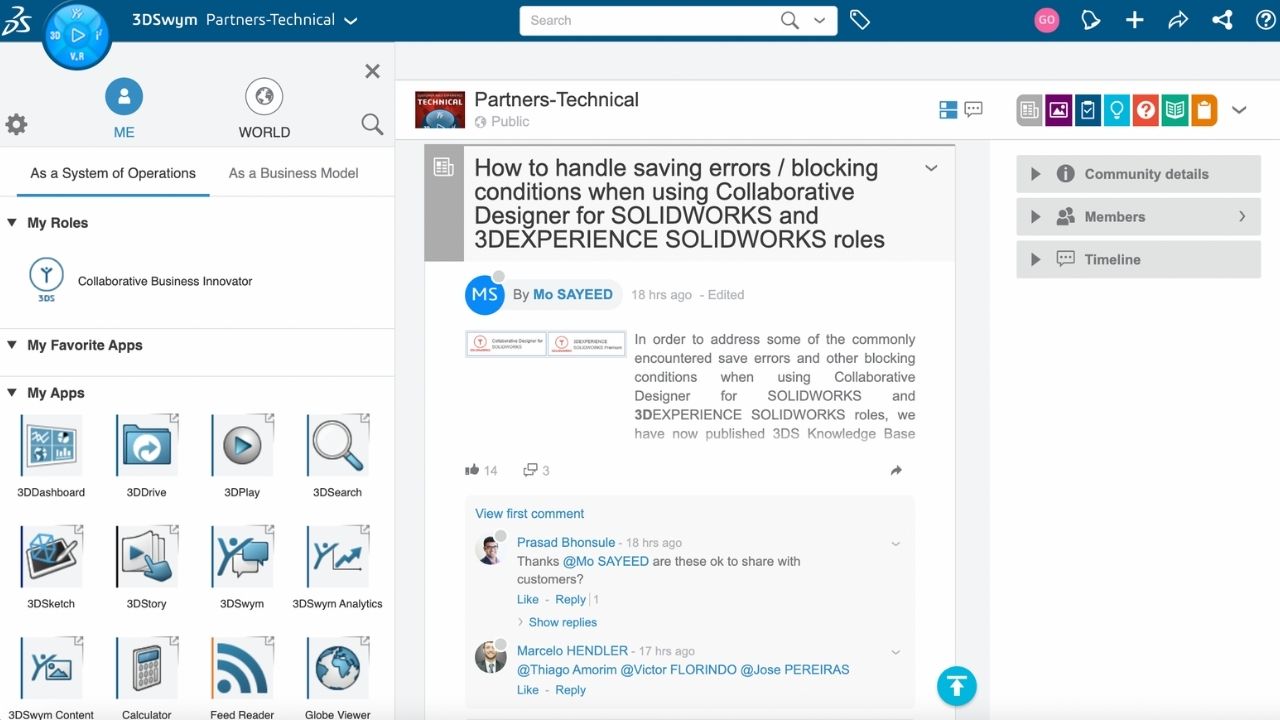 Since there are many stakeholders involved in a business, it was quite difficult to communicate and share data with each other for the past year as we recover and adapt to the new normal. The 3DEXPERIENCE® Works, a cloud-based platform can help us solve these issues by providing us with a complete solution to bring our ideas into reality. It covers a lot of areas from designing, developing and manufacturing to marketing and sales. Designers, engineers, manufacturers and other key stakeholders can now collaborate easily and more efficiently.
What is 3DEXPERIENCE® Works?
3DEXPERIENCE Works is a business platform that's meant to support existing SOLIDWORKS users. But more than that, it's a cloud-based and collaborative space where each team can contribute from ideation through delivery for continuous development. It contains apps and roles that connect people and provide real-time data for a more improved business workflow. 
Why you should start using 3DEXPERIENCE® Works?
Here are some benefits in using 3DEXPERIENCE Works:
It is more than a design tool, it is a business experience platform that can let you and your team collaborate.
It has an easy-to-use interface and out-of-the-box functionality to improve your business efficiency.
It is always up to date and can be accessed anywhere and in any device.
It provides safe and secured data sharing and storage for internal and external users.  
It allows you to join communities and share ideas. 
It offers faster and more innovative design to manufacturing process. 
How do you get started with 3DEXPERIENCE® Works? 
You will have to purchase the basic roles for the functions you need for your business. Please contact us at 88111548/76/52/50 or email us at This email address is being protected from spambots. You need JavaScript enabled to view it. for inquiries and quotations.
For more information, you can register for the 3DEXPERIENCE Forum 2021 to be held virtually on May 20-21, 2021: http://bit.ly/CSTI3DEXForum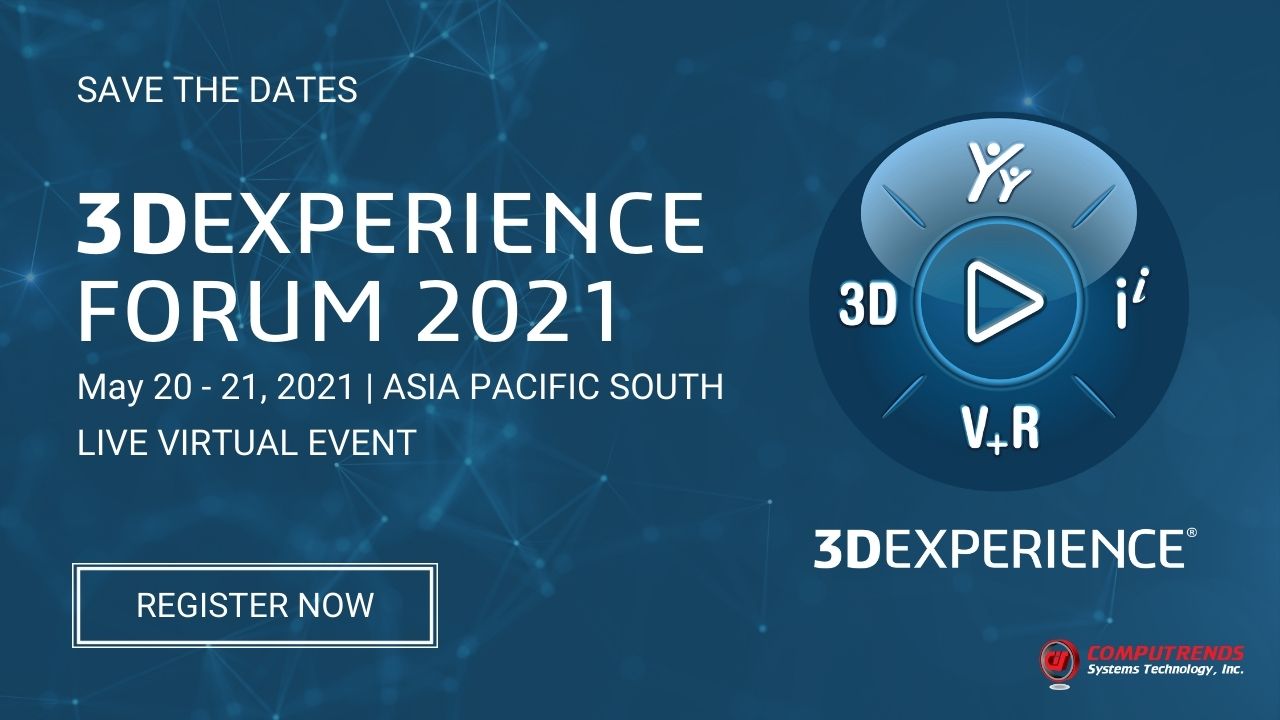 For latest updates, follow our social media pages:
Facebook: https://www.facebook.com/Computrends/
LinkedIn: https://www.linkedin.com/company/computrends-systems-technology-inc
Youtube: https://www.youtube.com/channel/UCw4G0QBhrh8of4eKIKd3bgw