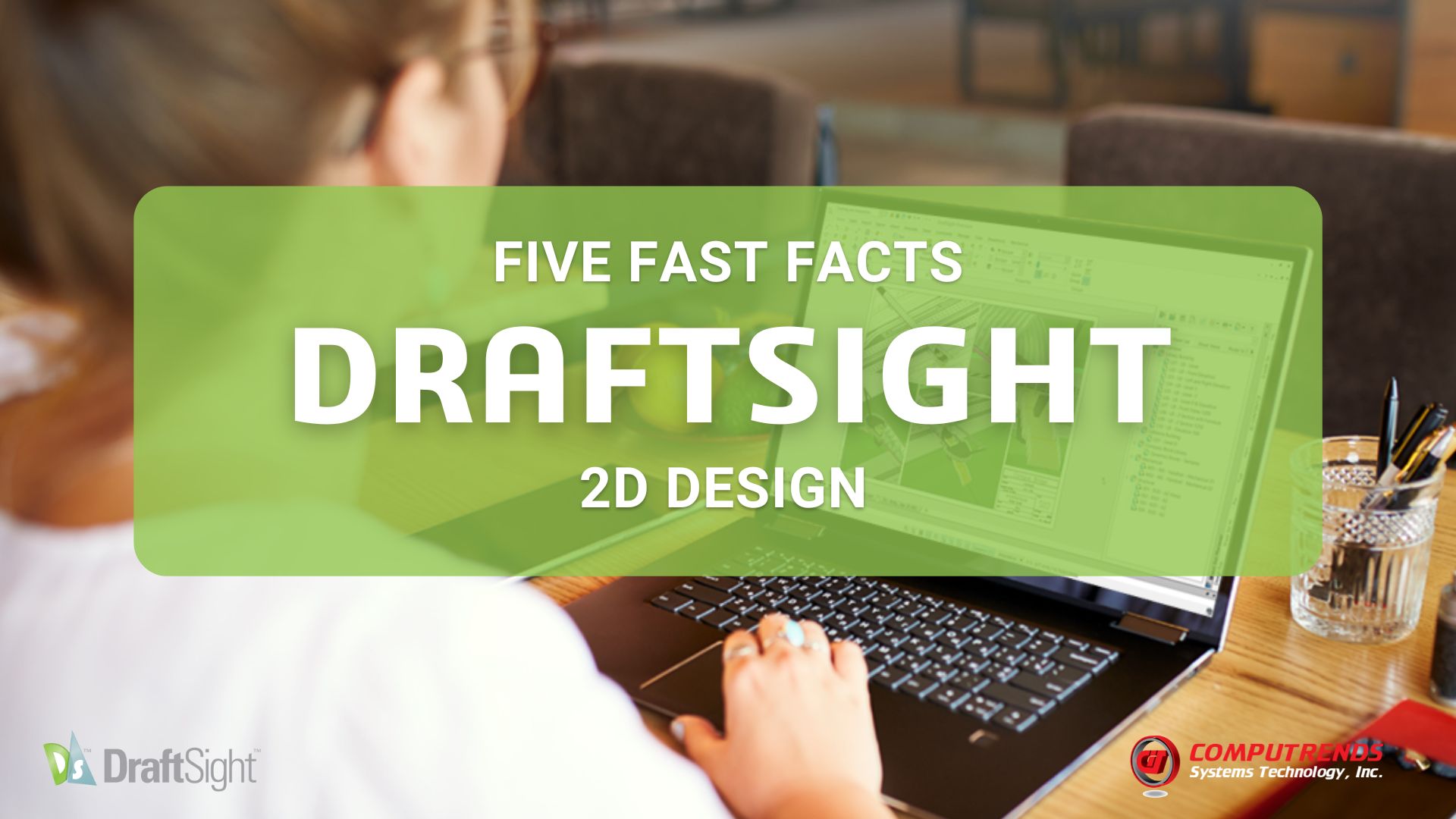 DRAFTSIGHT: 2D DESIGN
DraftSight makes it easy to be productive with powerful time-saving functionalities, an API to accelerate your design projects, and seamless compatibility with SOLIDWORKS. DraftSight and SOLIDWORKS are part of the same product family thus, it is convenient for us to go back and forth between both solutions. 
Here are the top 5 facts you need to know about DraftSight:
1. Professional 2D CAD Solution
For over a decade, millions of designers have trusted DraftSight's proven desktop 2D CAD with the productivity tools, functionality, and file compatibility you need to create, edit, view and mark up any kind of DWG file quickly and efficiently. It provides comparable, if not greater capabilities than alternative CAD products with the flexibility of network licensing and support for organizations.
2. Maximize Investment and Increase ROI 
DraftSight helps free up your IT budget for innovation. You'll be able to expand team access to CAD by being able to purchase more 2D seats with lighter hardware requirements to network licenses. With DraftSight, you can increase ROI without sacrificing quality or productivity.
3. Easy to Use and Get Started
One of the biggest requirements in considering a new CAD product is maintaining productivity. DraftSight's familiar user interface and common commands enable your team to be acclimated in hours, not days. Your existing Dynamic Blocks, customizations, keyboard shortcuts, LISP routines and Script files will all work just fine.
4. Seamless Compatibility and Intergrations
DraftSight integrates seamlessly with other SOLIDWORKS and Dassault Systèmes solutions and services. Many SOLIDWORKS users appreciate DraftSight's compatibility with the SOLIDWORKS design environment as it allows them to work faster and easier. 
5. Scalable and Ready for the Future
3DEXPERIENCE DraftSight connects your preferred 2D CAD solution to the cloud for access to new design and data management capabilities. By integrating with the 3DEXPERIENCE platform, it helps overcome common design and business challenges -- drawing signoffs, approvals, visualization of drawing readiness, distribution, and access rights. Connect the right people with real-time information and the right tools -- on one unified platform -- to make better decisions faster.
Ready to make a jump? Contact us or follow our social media pages:
FACEBOOK | INSTAGRAM | LINKEDIN | YOUTUBE | TIKTOK