Thank you for those who signed-up and tuned-in to our first ever Computrends' 3DEXPERIENCE platform webinar series titled The Future of Product Development: 3DEXPERIENCE Platform held last July to August 2020. 
To recap, the webinar series started on July 24, introducing the 3DEXPERIENCE platform to our SOLIDWORKS users. One webinar was held each week until August 20, discussing the different features and advantages of this platform to your everyday design needs. We hope that you learned new knowledge in attending our sessions and can apply them to your everyday work to be more efficient and more productive. 
If you were not able to attend the webinar series and wish to watch the recordings or go through the presentations, you may register below.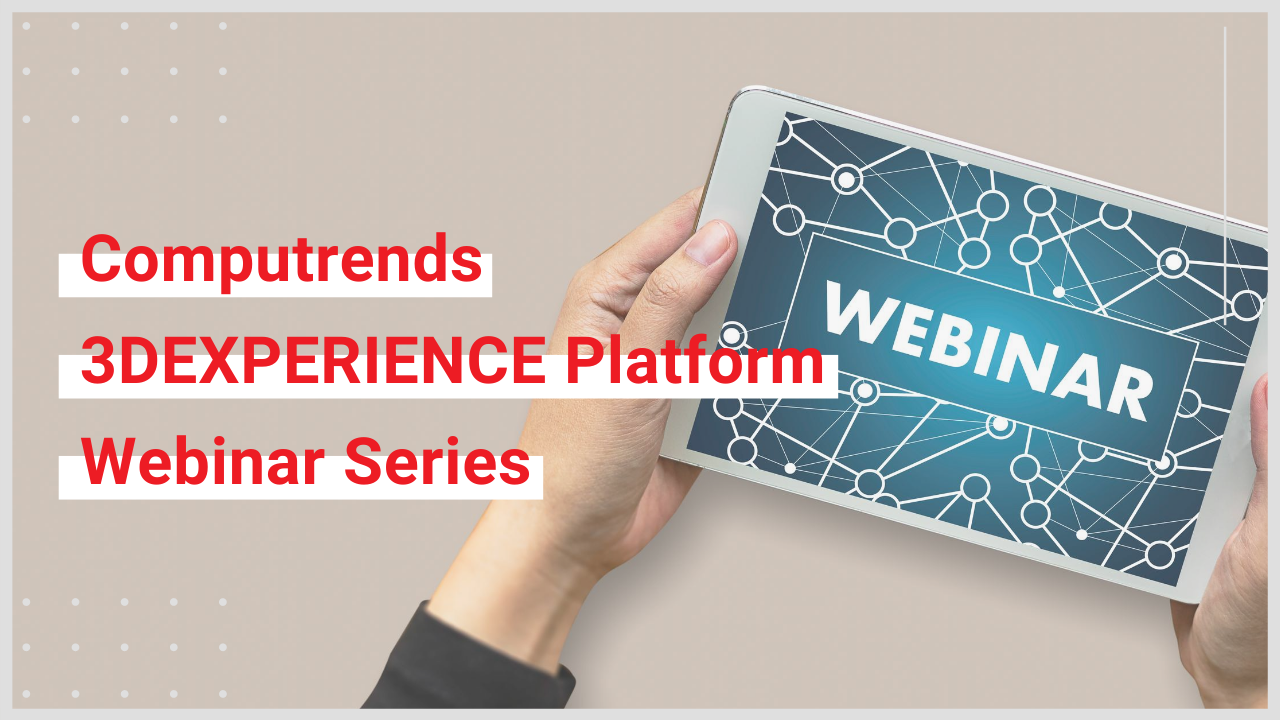 Episode 1 - Introduction to 3DEXPERIENCE Platform
Date | July 24, 2020
With the need to support faster product development cycles, many companies are relying on cloud technology to enable better-connected teams and more-agile processes. The ability to readily access product development data and effectively collaborate with stakeholders across different locations is more critical than ever. Connecting all the pieces of the development process also enables teams to easily collaborate in real time using all the available data.
Objectives:
To learn how collaboration in the platform can be achieved anywhere and in any device.
To connect your SOLIDWORKS data to the 3DEXPERIENCE platform.
To understand the different Roles and Apps available.
Watch here: https://register.gotowebinar.com/register/5656998728276999439?source=recording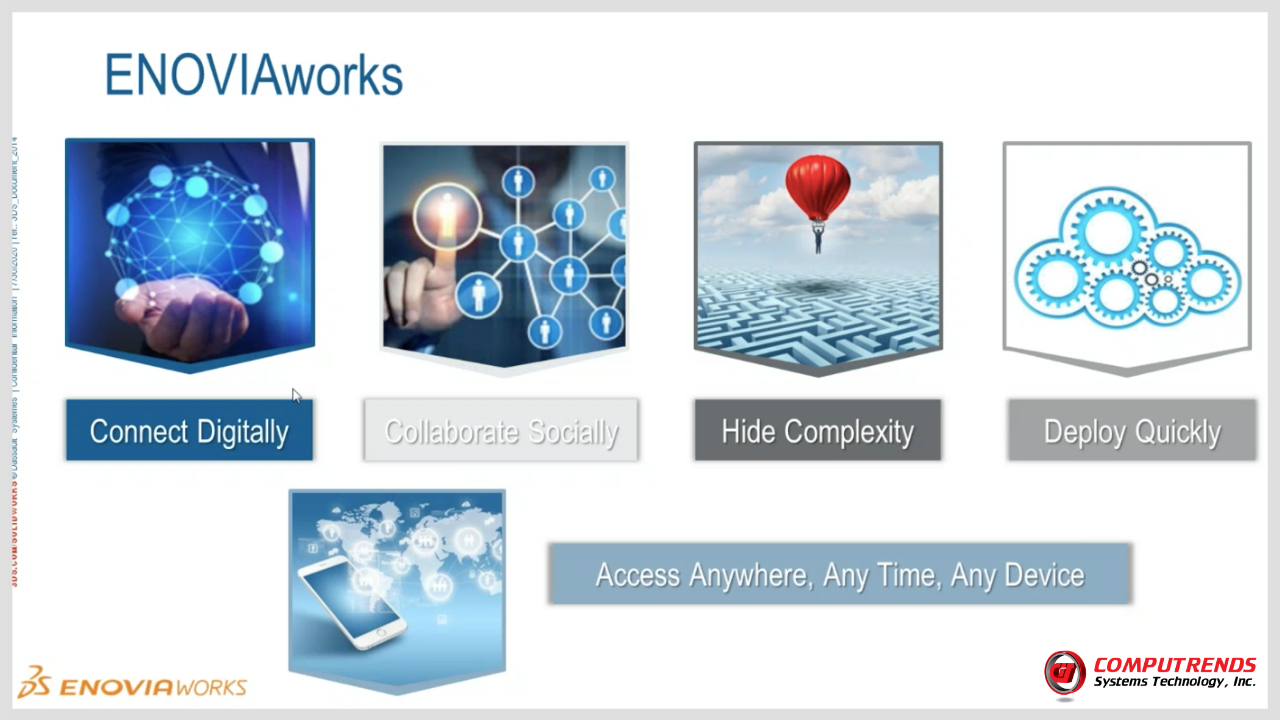 Episode 2 - Ensure Business Continuity with ENOVIAWORKS
Date | July 30, 2020

Most companies will agree that it is a struggle to keep everyone on the same page—especially in product development. Sharing data across departments and keeping it in sync is difficult and expensive. The 3DEXPERIENCE platform enables you to manage product design data and documents on the cloud in a collaborative environment connected with SOLIDWORKS. Your designs can now be stored online, easily reused, and securely managed. Data cannot be lost or deleted by accident.
Objectives:
To know the different collaboration apps available in the Collaborative Industry Innovator role.
To learn how to collaborate with your SOLIDWORKS data in the 3DEXPERIENCE platform.
To grasp how project management can be done in the platform.
Watch here: https://attendee.gotowebinar.com/register/7104297978731603215?source=recording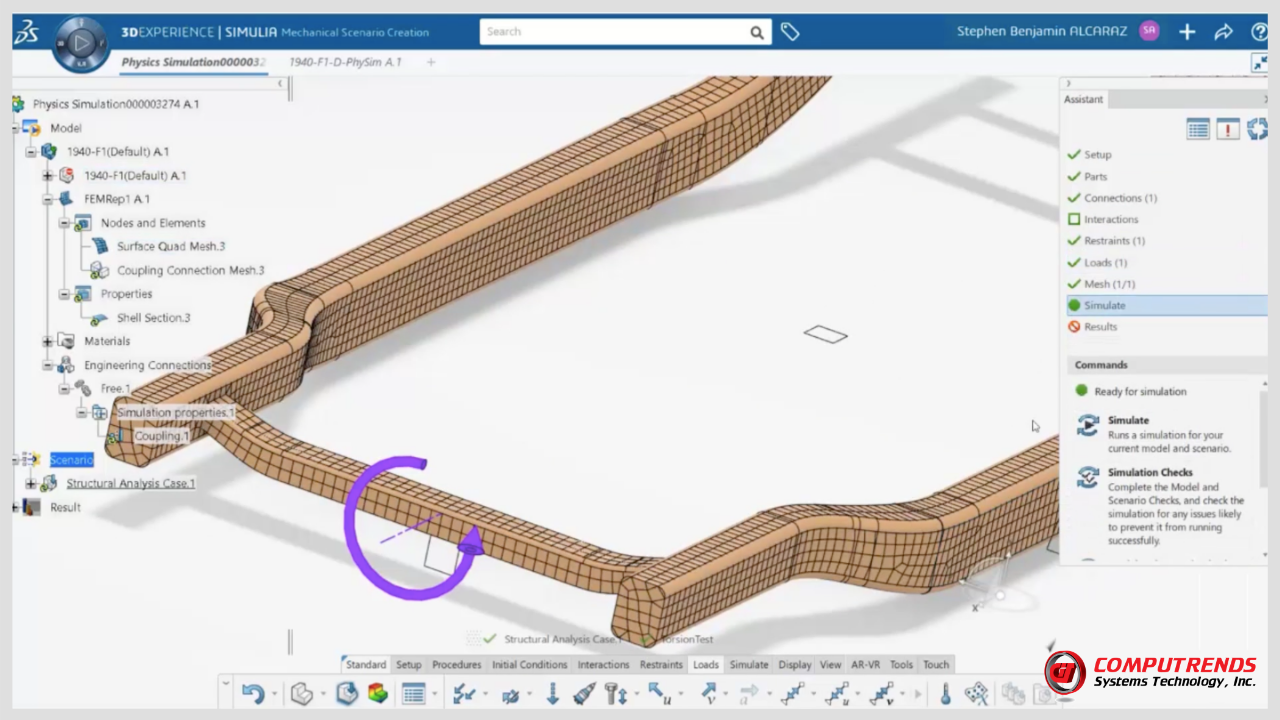 Episode 3 - Simulation on the Cloud with SIMULIAWORKS
Date | August 7, 2020
SIMULIAworks is a scalable portfolio of simulation solutions on the cloud-based 3DEXPERIENCE platform. It gives you the power to accelerate product innovation by predicting, validating and improving product behavior using superior structural simulation methodologies.
Objectives:
To see the benefits of simulating your designs on the cloud.
To learn how the SIMULIAworks can have full data associativity with SOLIDWORKS.
To leverage on Abaqus implicit and explicit solvers for linear and non-linear analysis, static and dynamic events.
To share and visualize 3D simulation results and collaborate in real time from anywhere helping your team to make design decisions faster.
Watch here: https://register.gotowebinar.com/register/9168853161229887247?source=recording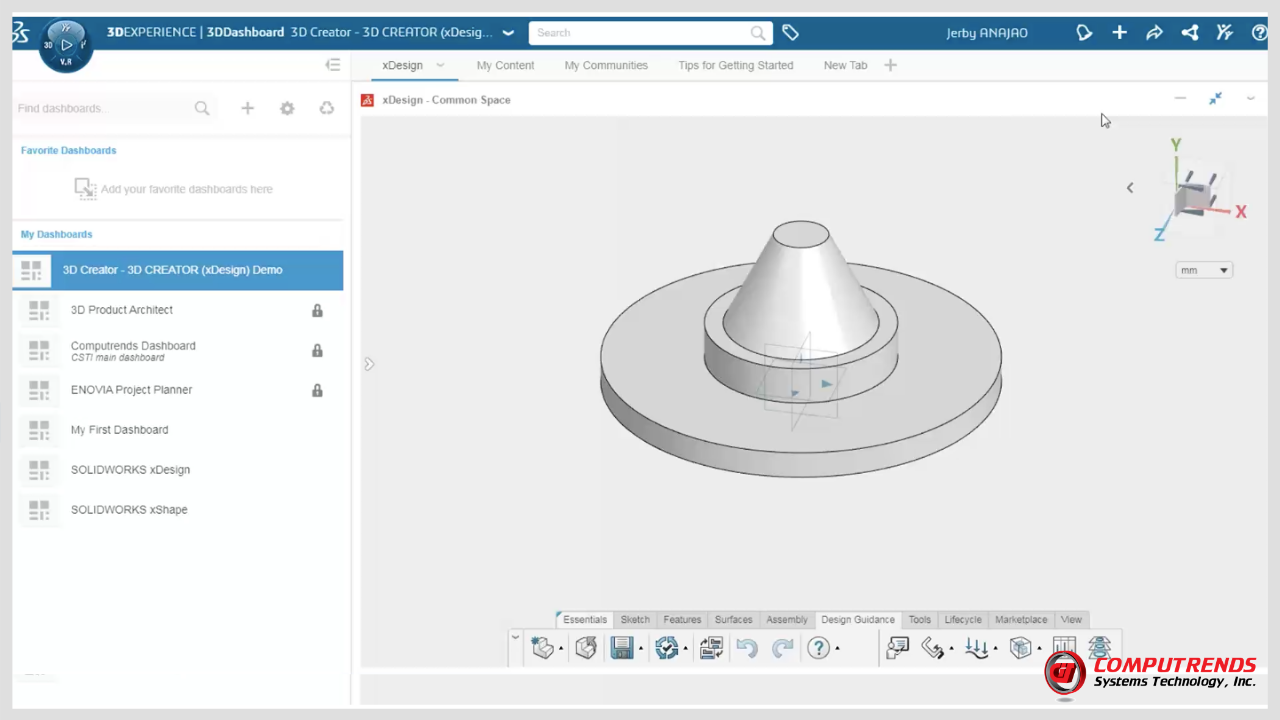 Episode 4 - Creating 3D Design on the cloud with 3DCreator 
Date | August 14, 2020
Solve new problems with a cloud-based 3D modeling solution that runs on the 3DEXPERIENCE platform and works seamlessly with SOLIDWORKS. Easily and quickly create, review, and evaluate 3D conceptual and detailed models with 3DCreator (which includes the xDesign app). Collaborate without friction and use solutions that work together seamlessly on the platform to design, simulate and manufacture your products and manage your product data and lifecycle.
Objectives:
To understand how you are able to design on the cloud.
To study how you can bring your SOLIDWORKS design data into 3DCreator and vice versa.
To know how to collaborate your project designs with your team.
To optimize and evolve existing designs with a generative design approach.
Watch here: https://attendee.gotowebinar.com/register/9109582887423019791?source=recording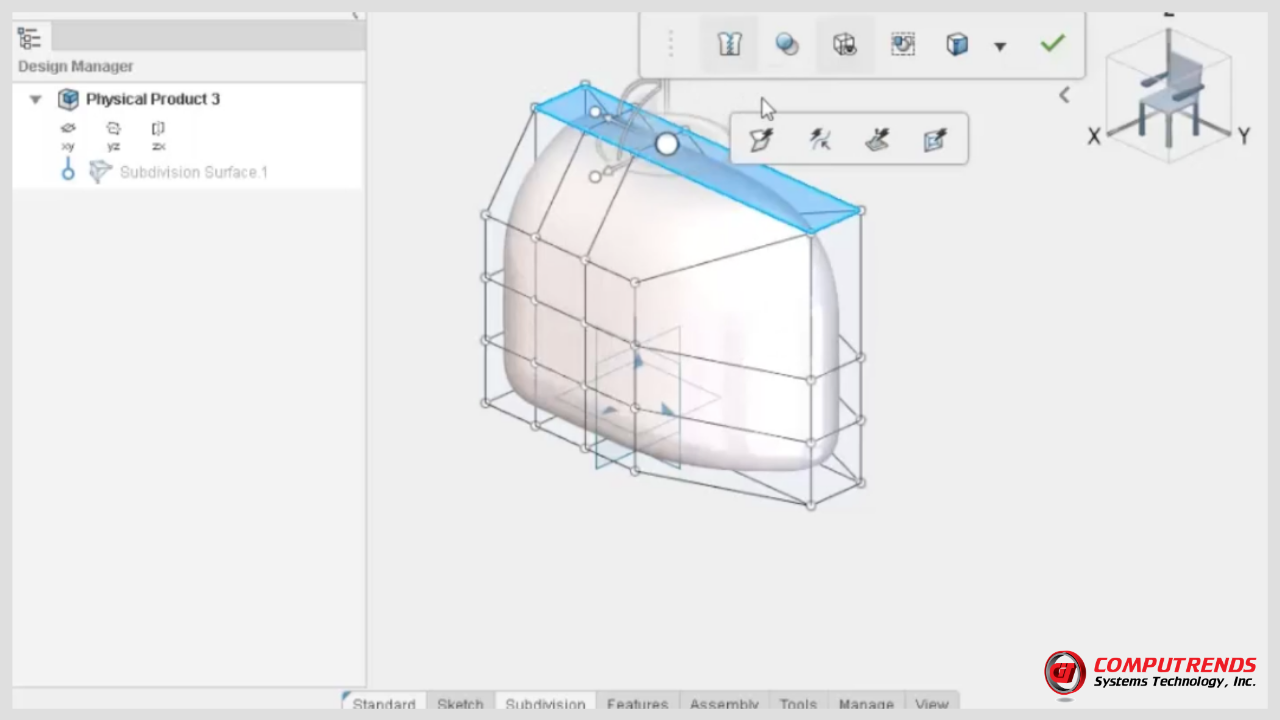 Episode 5 - Designing Organic Shapes on the Cloud with 3DSculptor  
Date | August 20, 2020
There is no shortage of challenges facing engineers today. Schedules are getting shorter while budgets are drying up. Demand for smart, connected products is driving the addition of software and electronics everywhere. Products must be faster, lighter, and just plain better. Amid all these changes, the underlying geometry of today's products is getting more complex. Terribly complex. 3DSculptor is a browser-based 3D subdivision modelling solution that enables industrial designers, engineers and artists to create stylized ergonomically or organically shaped models faster and easier than traditional parametric tools.
Objectives:
To build concepts with Sub-D Modeling.
To learn how to take Complex Geometry and Organic Shapes to Production.
To create 3D surface geometry using images and sketches.
Watch here: https://attendee.gotowebinar.com/register/1953970009949893135?source=recording
For latest updates and upcoming events, follow our social media pages:
Facebook: https://www.facebook.com/Computrends/
LinkedIn: https://www.linkedin.com/company/computrends-systems-technology-inc
Youtube: https://www.youtube.com/channel/UCw4G0QBhrh8of4eKIKd3bgw