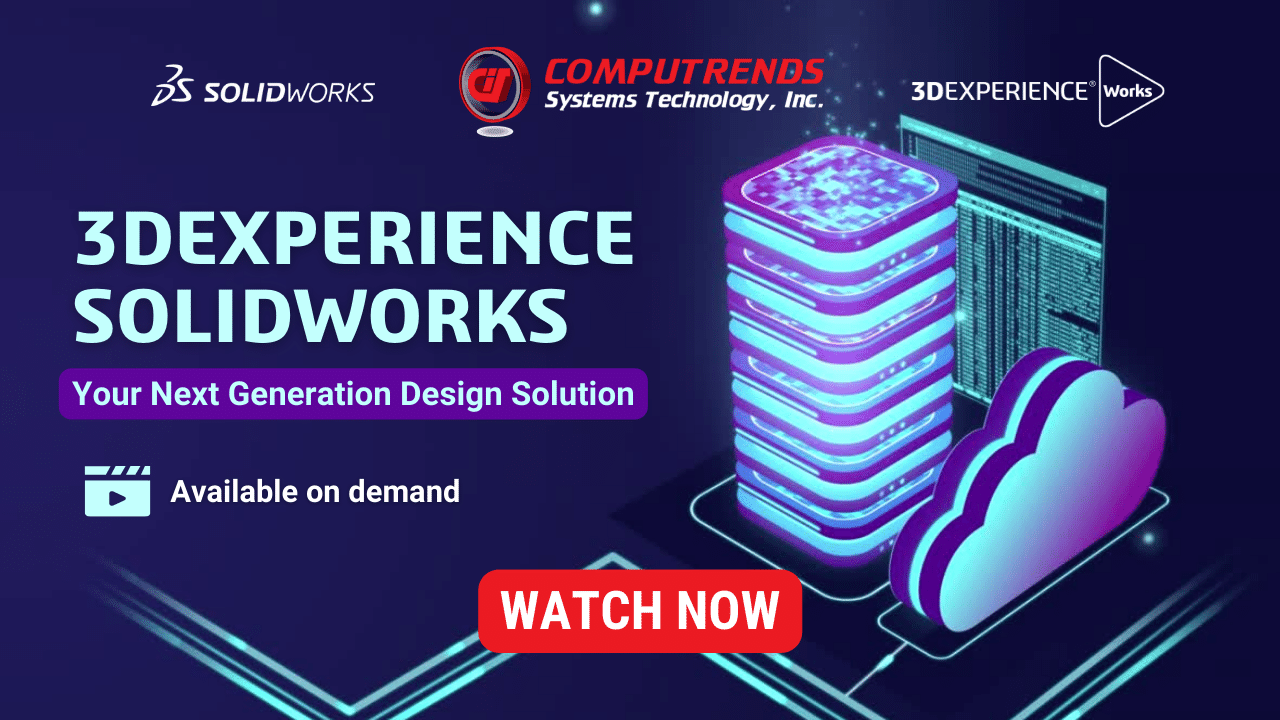 Some of us are still having a hard time adjusting to the new normal. Mobility, securing storage, IT overhead, data management and collaboration are some of the challenges our teams face today. With the capabilities of 3DEXPERIENCE SOLIDWORKS, these problems will have the solutions you're looking for. 
3DEXPERIENCE SOLIDWORKS: Your Next Generation Design Solution
The 3DEXPERIENCE Works is a suite of apps and tools that brings together all aspects of your business in a single platform to increase collaboration, improve execution and accelerate innovation. By connecting SOLIDWORKS to the cloud, it's now easier to design and collaborate seamlessly from anywhere.   
Discussions:
Creating new designs using 3DEXPERIENCE SOLIDWORKS while staying connected to your data
Designing a model that uses both parametric (3D Creator) and Sub-D modeling (3D Sculptor) tools using complementary workflows
Exploring the new tools that are available to you once you connect to the 3DEXPERIENCE platform


 
Watch our on-demand webinar for free to learn more: 3DEXPERIENCE SOLIDWORKS: Your Next Generation Design Solution
If you have any questions or concerns, send us an email at This email address is being protected from spambots. You need JavaScript enabled to view it.. 
For quotations, request through our email This email address is being protected from spambots. You need JavaScript enabled to view it..

For latest updates and upcoming events, follow our social media pages:
Facebook: https://www.facebook.com/Computrends/
LinkedIn: https://www.linkedin.com/company/computrends-systems-technology-inc
Youtube: https://www.youtube.com/c/ComputrendsSystemsTechnologyInc