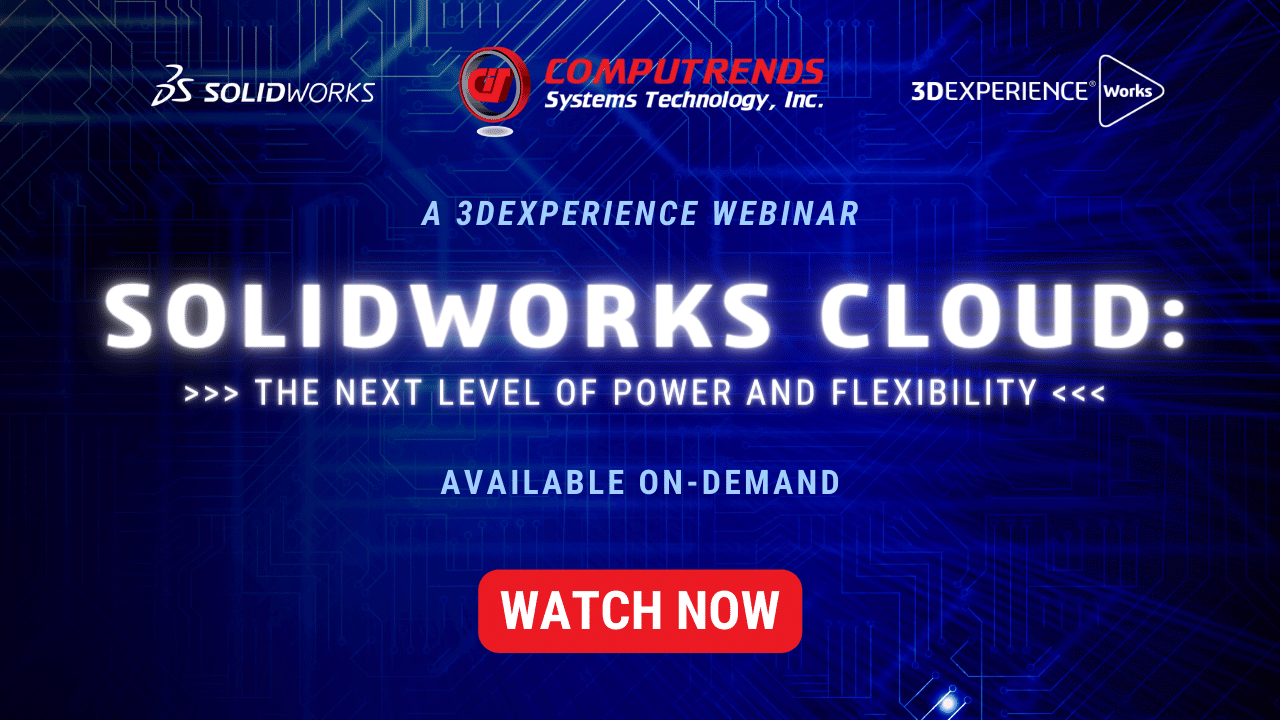 Is 3DEXPERIENCE platform safe? Is 3DEXPERIENCE platform free?
All these, and more! Watch this as we answer the web's most searched questions about the 3DEXPERIENCE platform and SOLIDWORKS cloud.  
SOLIDWORKS Cloud: The Next Level of Power and Flexibility
SOLIDWORKS Cloud is a suite of browser-based apps called xApps intended for a single user to tackle various phases of product development. These are run in a browser on any device, with no software or updates needed to install. Take this opportunity to accelerate innovation for your business and with your team.
Discussions:
What is SOLIDWORKS Cloud?
What are the 3DEXPERIENCE xApps?
How 3DEXPERIENCE can help you?


 
Watch our on-demand webinar for free to learn more: SOLIDWORKS Cloud: The Next Level of Power and Flexibility 
If you have any questions or concerns, send us an email at This email address is being protected from spambots. You need JavaScript enabled to view it.. 
For quotations, request through our email This email address is being protected from spambots. You need JavaScript enabled to view it..

For latest updates and upcoming events, follow our social media pages:
Facebook: https://www.facebook.com/Computrends/
LinkedIn: https://www.linkedin.com/company/computrends-systems-technology-inc
Youtube: https://www.youtube.com/c/ComputrendsSystemsTechnologyInc