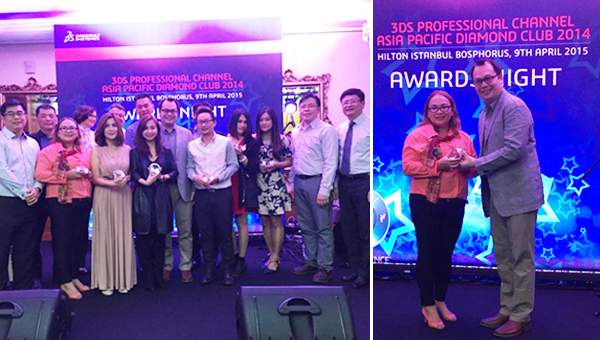 And we are the Top 1 SolidWorks Solutions provider in the Philippines!
Ms. Gemma Buenaventura received her prestigious Diamond Club award in Istanbul, Turkey last April 2015 for ranking #2 among the top SolidWorks Sales specialists in the region. Going back to her old records, she is also a recipient of many Dassault Systems awards. She has earned recognitions from SolidWorks Asia Pacific Region including SolidWorks Top Sales Representative (2009 & 2014) and SolidWorks AP South Achiever (2013). Ms. Gemma Buenaventura is presently the Sales Manager in Computrends Systems Technology, Inc.
Diamond Club is an exclusive APS sales performers' club designed to recognize and reward performing SolidWorks Sales specialists for their outstanding record in bringing SolidWorks solutions to networks of design companies in the APS region.