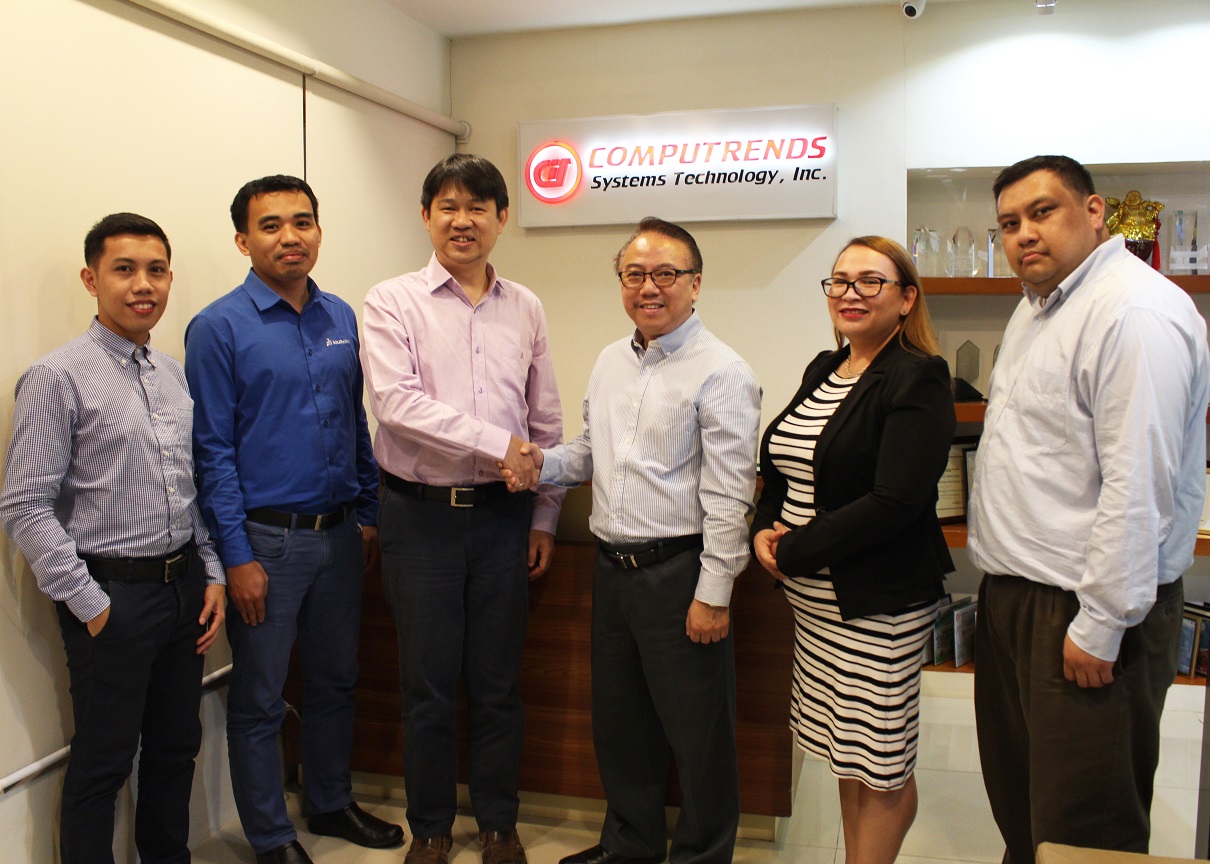 From left to right : Sunny Abenido, Michael Cagan, Anthony Co – President of Surepro, George Ong – President of CSTI, Gemma Buenaventura, and Jose Antonio III.
Computrends Systems Technology, Inc. and Surepro Solutions Inc. jointly announce that Computrends Systems has successfully acquired Surepro Solutions and its business assets.
The acquisition of Surepro is in line with our mission to continue to be the leading supplier of Manufacturing Design Software Solutions. This will give our company a better and stronger presence in the Philippines.
Computrends, in its 26th year in business, is excited and always ready to serve the needs of Surepro's business partners and continue to support its own as well. With the combined team of Computrends and Surepro, we now have 10 Certified Application Engineers with three of them having Certified SOLIDWORKS Expert and one Certified SOLIDWORKS Elite (the 1st and only in the Philippines) to provide better support for our esteemed business partners.
Computrends would like to thank the support from all of our business partners and would like to assure them that business is as usual but with the added expertise of Surepro.